When versatility and power are one.
AN INDUSTRIAL AND EASY TO USE SOLUTION
Everything you'd expect in a top-of-the-line multipurpose machine. We've done it: hybrid, robust, multi-material and large format to create everything you never dared imagine.
Three processes in one machine
Several tools, several possibilities, several materials
By combining three processes in one machine, you can produce polymer, metal and composite parts to meet the challenges of Industry 4.0.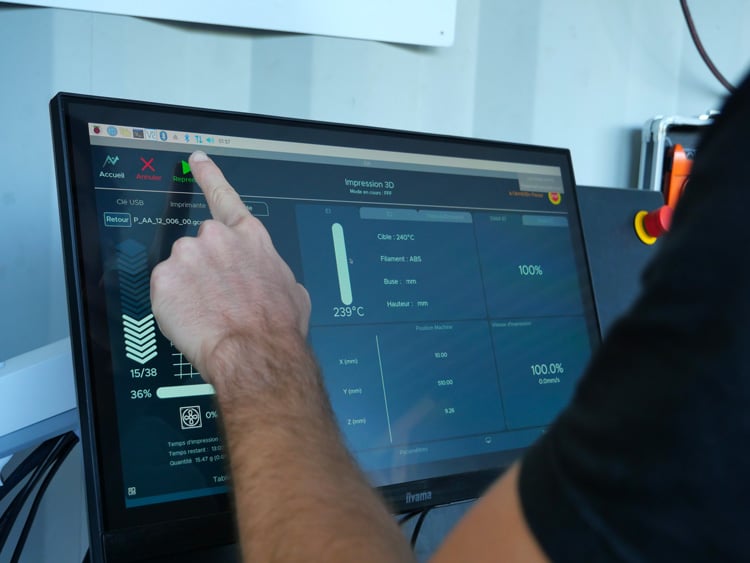 N-play : An intuitive and common software
The N-Play graphical interface has been designed and developed to suit all types of users. With a 22″ touch screen, the user can interact with EVA easily and quickly.
Optimised staffing: one person to operate three processes.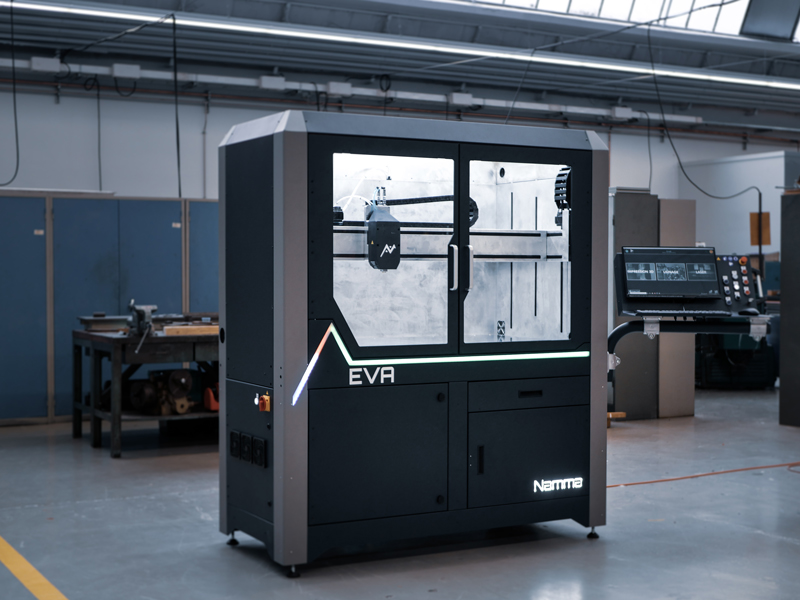 STRONGER, VERSATILE, RELIABLE : EVERYTHING TO MAKE THE DIFFERENCE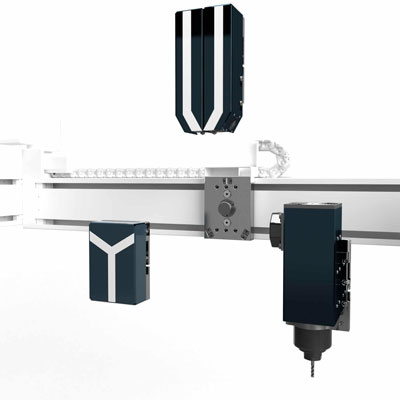 Versatile and high performance
3D printing of polymers up to 150 mm/s (Double extrusion)
3-axis machining of non-ferrous metals at near HSM speeds
Laser engraving/cutting (aluminium, acrylic, polymers and many others) at speeds up to 200 mm/s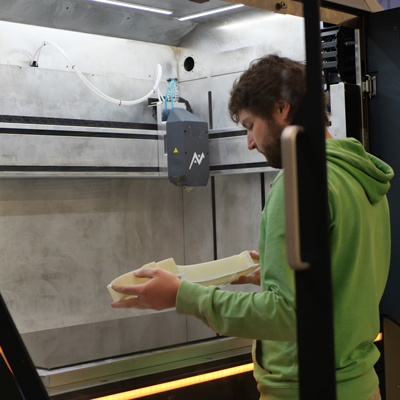 Working dimensions: L1000 mm x W500 mm x H500 mm
90 cm doorway
External dimensions: L1700 mm x W800 mm x H1900 mm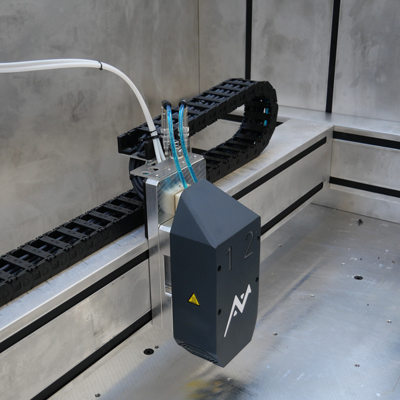 CE certified according to directive 2006/42/EC
Transmission system with linear rails and ball screws
Welded steel frame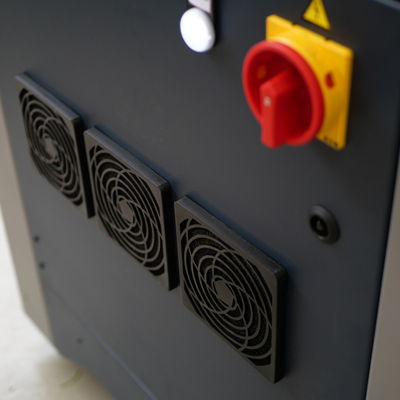 Temperature control of the enclosure
Closed environment to ensure industrial quality
Filtration (HEPA filter) and extraction for fumes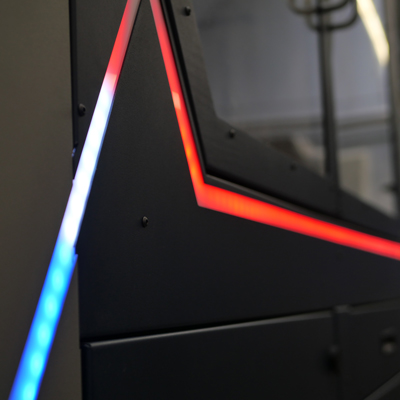 Machine with 1 year warranty
Proximity to customers
Located in Bordeaux, close to our service providers and suppliers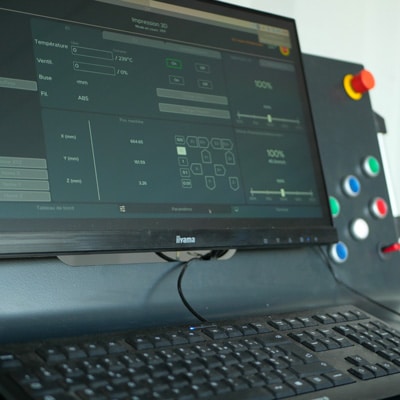 Common interface for all three processes
Suitable for all types of users
Equipped with a mobile and ergonomic console
FOR THE DIFFERENT SECTORS: AUTOMOTIVE, LUXURY, AERONAUTICS, MECHANICAL, TRANSPORT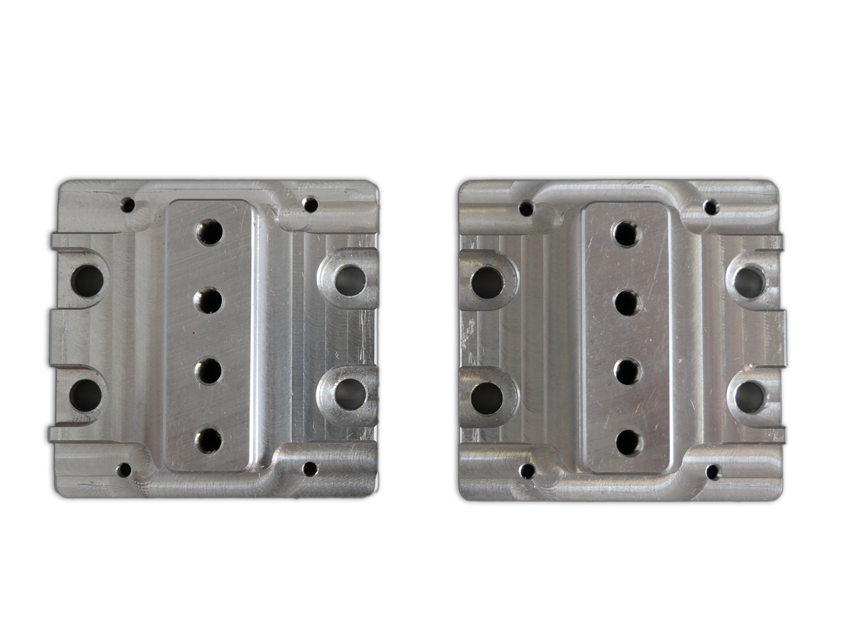 A wide variety of materials
Make room for new manufacturing philosophies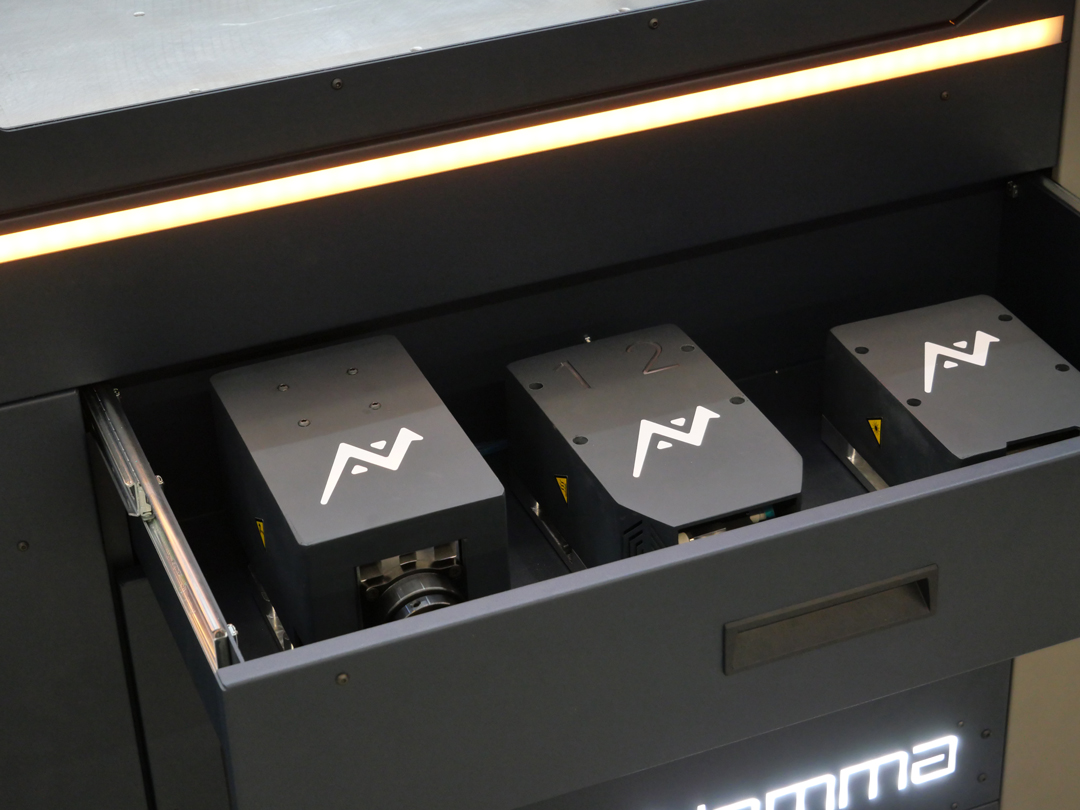 Fast and precise tool changer
A MACHINE THAT CAN BE CONFIGURED ACCORDING TO YOUR NEEDS
Increase your manufacturing speed with EVA and its multiple tool heads. 
Change tool heads in less than a minute.
Switch from one process to another without changing machines and operators: it's now possible with EVA.
Fast - Flexible - Economical
Manufacture of individual parts
L750 mm x l420 mm x h40 mm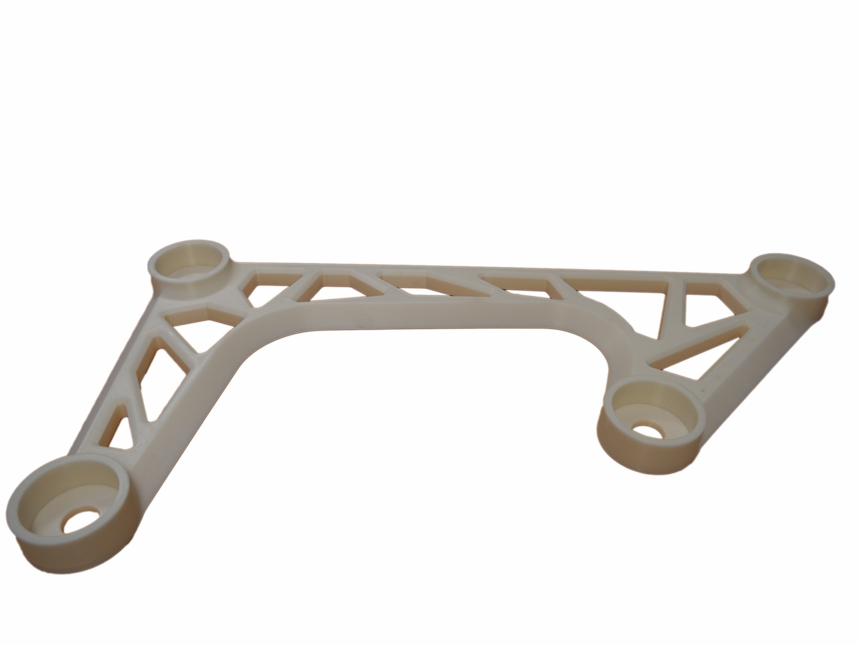 Coût pièce en sous-traitance
L150 mm x l120 mm x h450 mm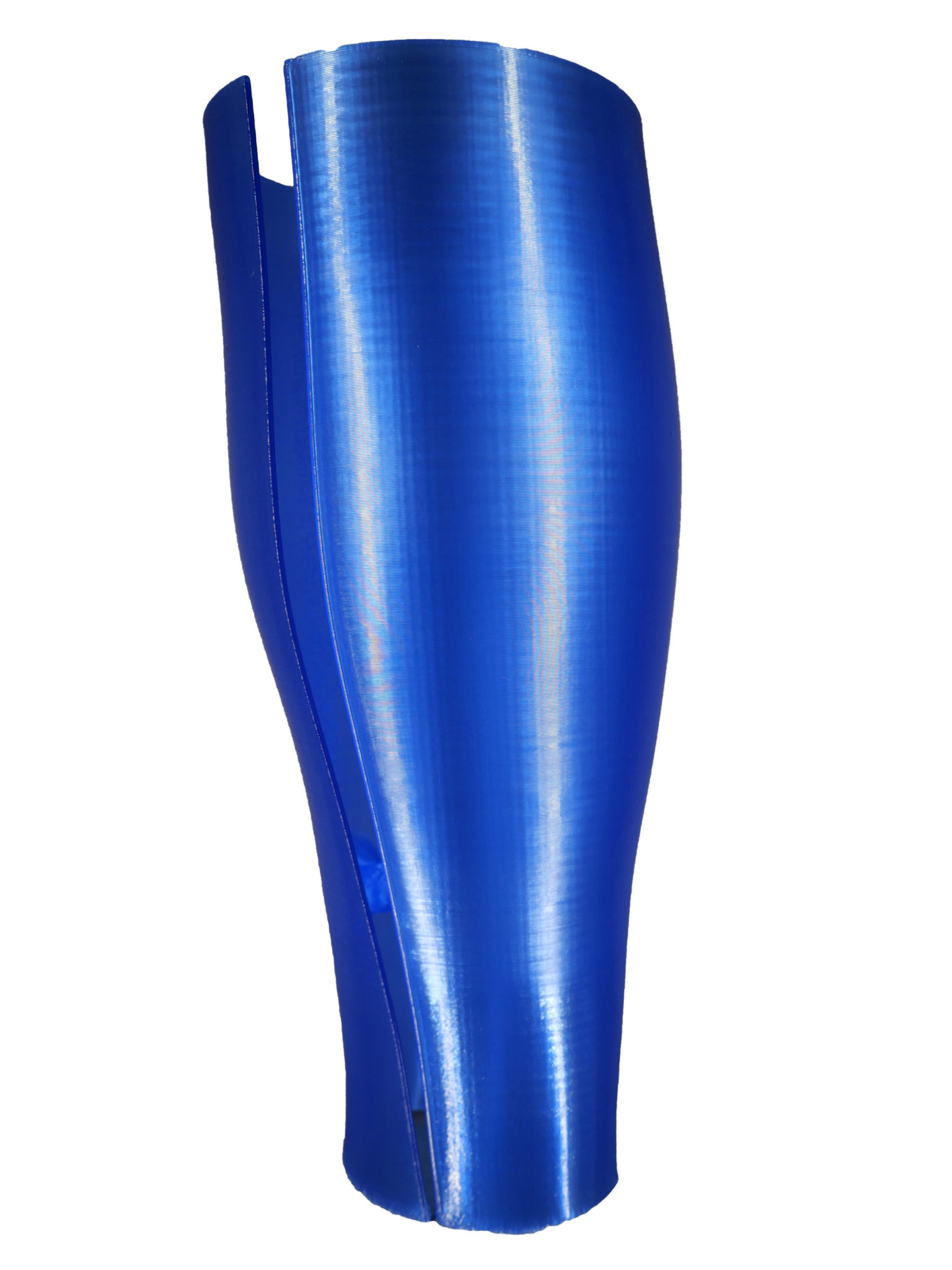 Cost of a subcontracted part
L240 mm x l70 mm x h30 mm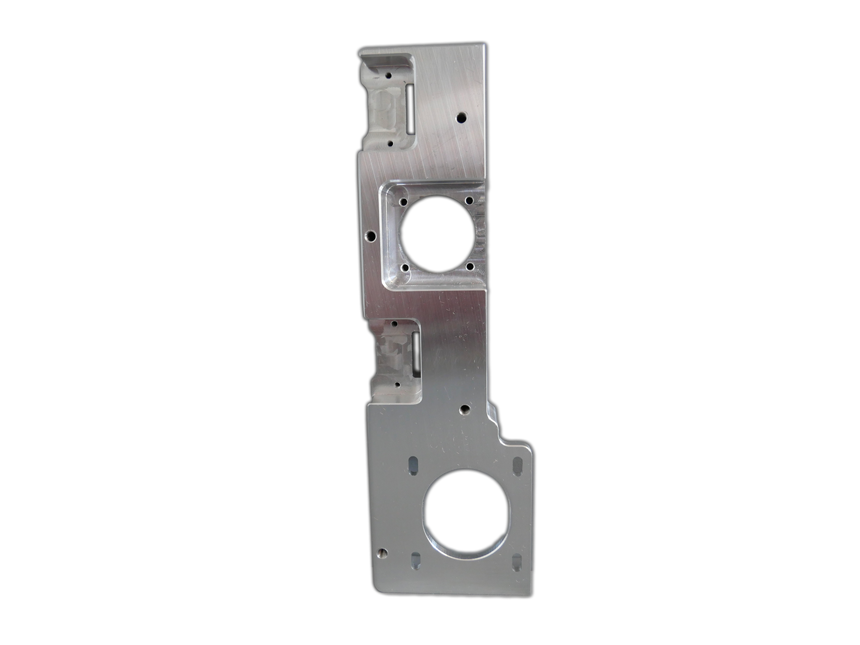 Cost of a subcontracted part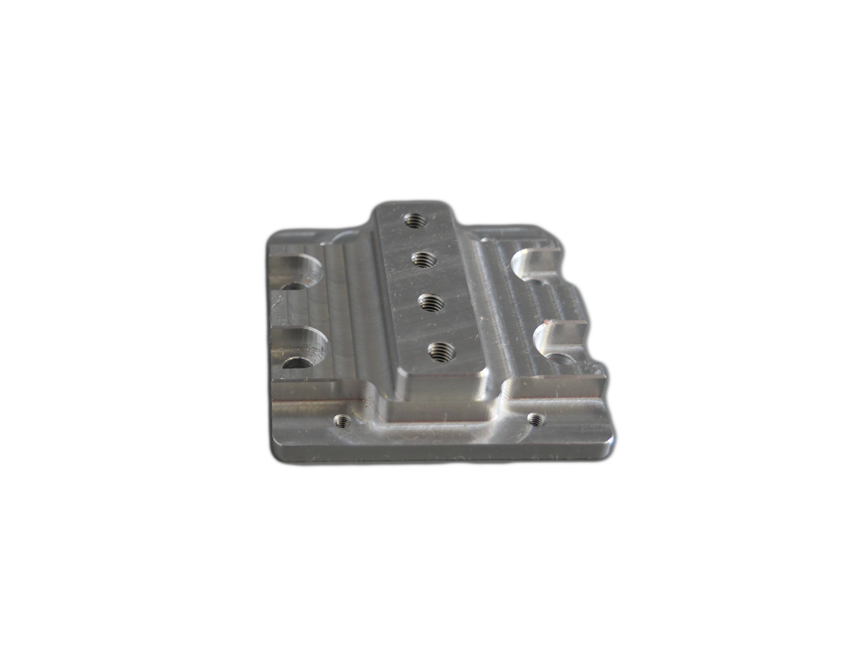 Cost of subcontracted part