A COMBINATION OF PASSION AND QUALITY
Based in Bordeaux, Namma is close to the industrial market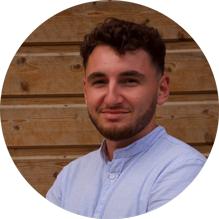 Mickael Audureau
CBO / CoFoUNDEr
Mickael has 3 years experience in industrialization and production of special machines. He is a graduate of the Arts et Metiers engineering school.
Before joining Namma, Mickael worked at Poietis as a production manager, and also participated in the development and industrialisation of the NGB-R 4D bioprinter.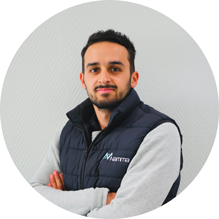 Clément Cazautets
CEO / COFoUNDER
Clement spent 3 years in the field of prototyping at Safran Landing Systems and holds a mechanical engineering degree from Arts et Metiers.
In parallel to Namma, Clément has followed specialised training courses in Marketing/Commercial in order to acquire transversal skills.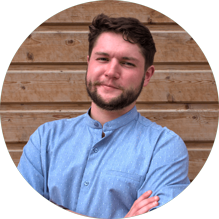 Robin Genty
CTO / Co-Fondateur
Robin is passionate about 3D printing and the design of mechanical products. He spent his 3 years as an apprentice engineer working on the industrialisation of parts made using metal additive manufacturing. He is now a graduate of the Ecole Nationale des Arts et Metiers with a degree in production and maintenance.
Passionate about Solidworks, he spends his time designing parts to develop and improve Namma's products.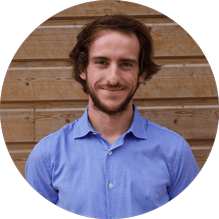 Tom Lopez
CTO - CO-fondateur
Tom spent 3 years at Airbus Operation in the Onboard Electronics Department (IYY) and holds a mechanical engineering degree from Arts et Metiers in Bordeaux.
During these three years, he was able to work on the development of a thermal characterisation test bench and on the implementation of solutions made with metal additive manufacturing.
SEPT 2018 THE IDEA

4 engineers imagine EVA: The first industrial 3-in-1 hybrid machine combining FFF 3D printing, 3-axis CNC machining and laser cutting/engraving.

May 2019 THE VICTORY

Namma wins the 1st place in the CAD CHALLENGE competition with EVA and also wins the NORELEM innovation trophy.

MARCH 2019 THE PROTOTYPE

Namma creates the first prototype of EVA and validates the proof of concept. EVA is capable of printing polymers, machining metals and engraving wood.

Sept2020 the incubation

Namma joins the Bordeaux technological incubator: UNITEC.

Oct2020 a technological breakthrough

EVA combines three processes on the same part without removing it from the bed. It prints and machines the part without removing it from the board and then laser engraves a tooling number.

Feb2021 THE CREATION

Namma SAS is officially created in Bordeaux and opens its manufacturing service for industrials with EVA.

March2021 1st grant

BPI France accorde une subvention à Namma SAS pour encourager la recherche et développement.

APRIL2021 1st grant

The startup also obtains a grant from the Nouvelle-Aquitaine region to finalize the research and development.

Jun2021 the pre-series

The EVA pre-series is completed and validates the announced specifications.

SEPT2021 THE MOVE

The startup moves to ENSAM for larger premises and starts the production of EVA.

Dec2021 THE 1ST SALE

TH INDUSTRIES is equipped with an EVA to produce large format parts and to machine parts.

jan2022 THE LAUNCH OF EVA

Namma officially launches EVA - the hybrid 3D printer for manufacturers.

MARCH2022 The exhibition

Namma exhibits EVA in front of industrialists during the biggest 3D printing event in France, the 3D Print Congress.