A COMBINATION OF PASSION AND QUALITY
Based in Bordeaux, Namma is close to the industrial market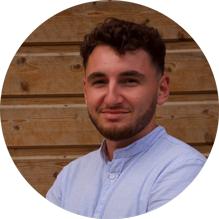 Mickael Audureau
CBO / CoFoUNDEr
Mickael has 3 years experience in industrialization and production of special machines. He is a graduate of the Arts et Metiers engineering school.
Before joining Namma, Mickael worked at Poietis as a production manager, and also participated in the development and industrialisation of the NGB-R 4D bioprinter.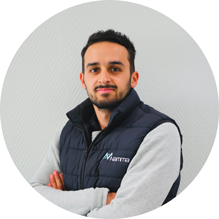 Clément Cazautets
CEO / COFoUNDER
Clement spent 3 years in the field of prototyping at Safran Landing Systems and holds a mechanical engineering degree from Arts et Metiers.
In parallel to Namma, Clément has followed specialised training courses in Marketing/Commercial in order to acquire transversal skills.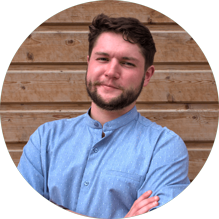 Robin Genty
CTO / Co-Fondateur
Robin is passionate about 3D printing and the design of mechanical products. He spent his 3 years as an apprentice engineer working on the industrialisation of parts made using metal additive manufacturing. He is now a graduate of the Ecole Nationale des Arts et Metiers with a degree in production and maintenance.
Passionate about Solidworks, he spends his time designing parts to develop and improve Namma's products.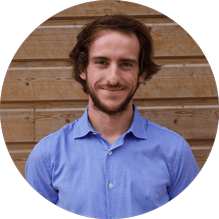 Tom Lopez
CTO - CO-fondateur
Tom spent 3 years at Airbus Operation in the Onboard Electronics Department (IYY) and holds a mechanical engineering degree from Arts et Metiers in Bordeaux.
During these three years, he was able to work on the development of a thermal characterisation test bench and on the implementation of solutions made with metal additive manufacturing.
May 2019 CAD CHALLENGE 2019

Winner of the competition and innovation trophy

Sept 2019 Pépite France program

Discovery of entrepreneurship

Sept2020 Unitec Incubator

Jan2021 Foundation of Namma SAS

Company based in Bordeaux

Jun2021 THE FIRST EVA

Manufacturing of the first EVA