In our previous articles, we have outlined the different advantages of owning a 3D printer, but also the different advantages of owning a machining machine. These two processes are very different, since one revolves around the addition of material and the other revolves around the removal of material. In spite of their opposite manufacturing methods, they can combine a real complementarity.
A quick review of the benefits of 3D printing. 
A 3D printer can shorten development processes, replace outsourcing and complete research projects faster.
It also offers unlimited customization, a wide choice of usable materials, allows for infinite iterations, and also offers great design freedom. It allows users to prototype and build tooling to get a quick return on investment by eliminating subcontracting steps.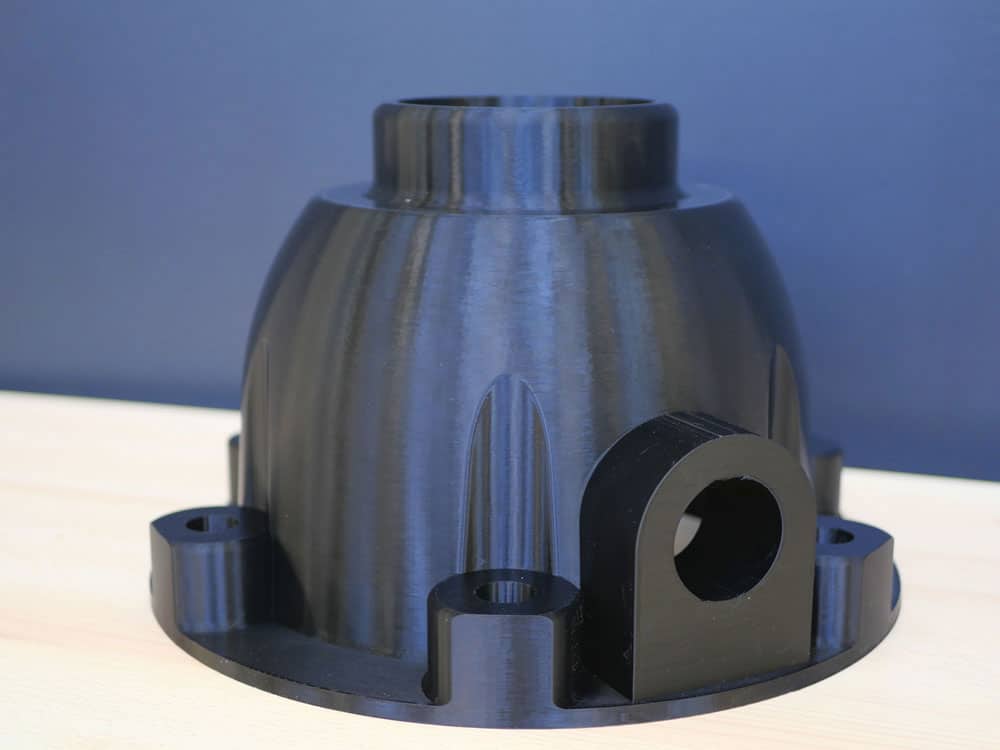 On the machining side, this process allows for the production of parts with precise tolerances (to the microns) and quality surface finishes, which is essential to ensure industrial grade and reliability of the parts produced in high-tech industrial sectors. 
CNC machining is also a versatile manufacturing method, allowing to work on a wide variety of materials, which makes it an advantageous choice for the realization of customized productions, with the ability to produce parts in small and medium series quickly and with precision, thanks to various functions such as drilling, tapping, milling and engraving.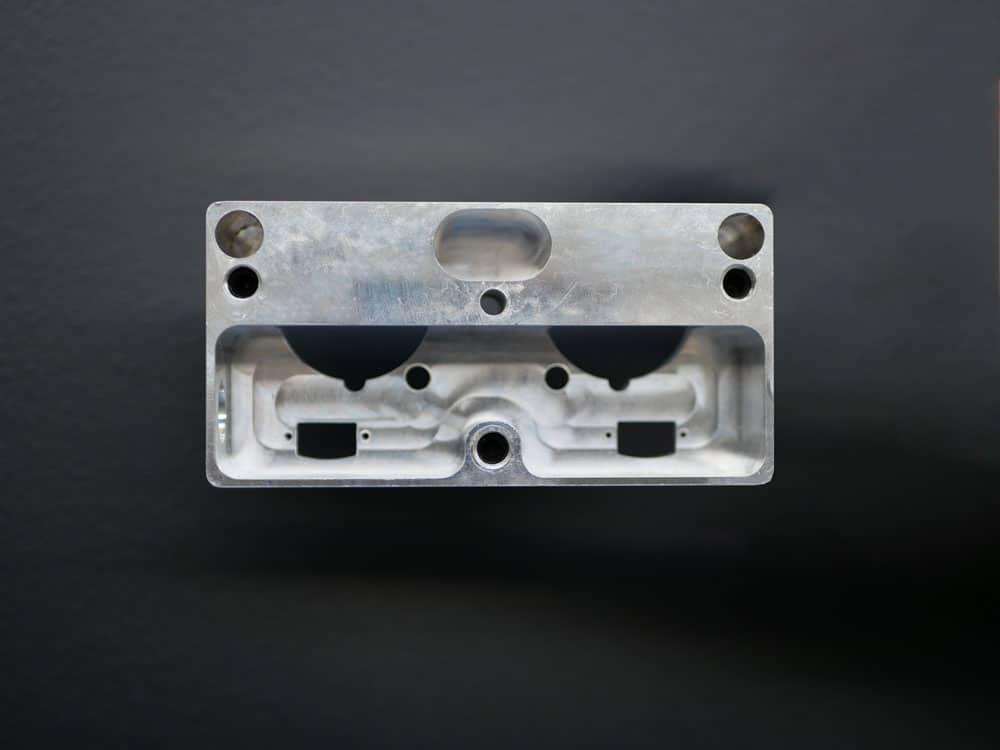 They are each adapted to their specific applications and yet, in the era of Industry 4.0, it is important not to put them in competition.
Thus, 3D printing is adapted for unitary manufacturing / prototyping in terms of cost and reactivity, while machining will be more adequate for mass production.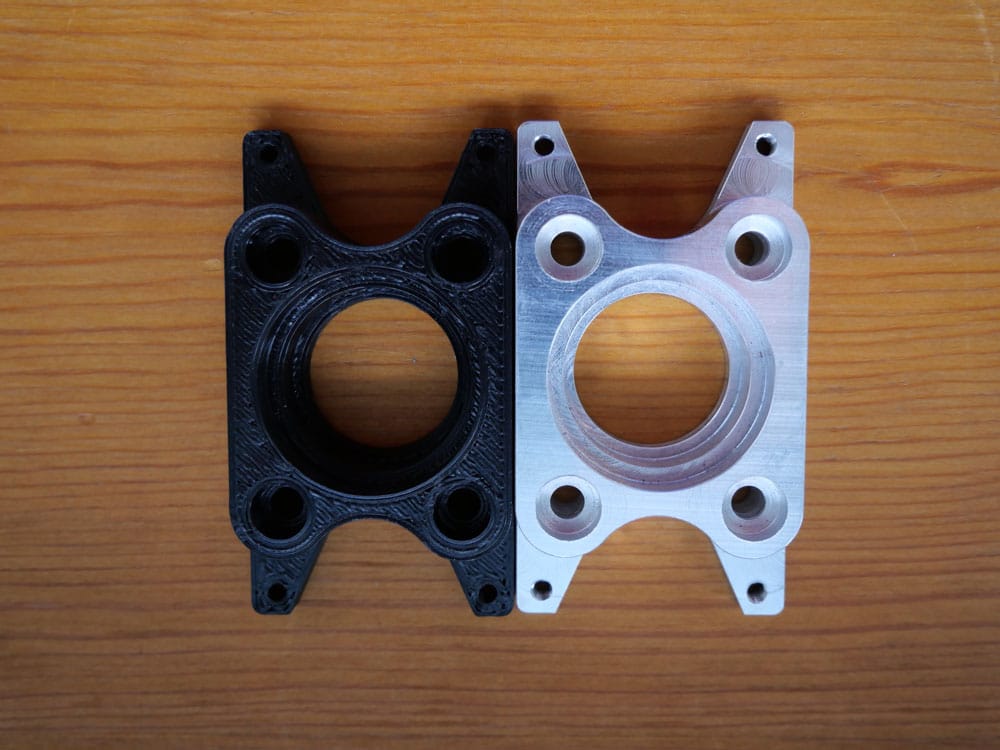 As you can see, both processes have common points in terms of manufacturing optimization. In addition to this aspect, it is important to underline the importance of the complementarity of 3D printing and machining. 
The combination of the two processes on the same part allows to benefit from all their advantages, combined in a single hybrid part.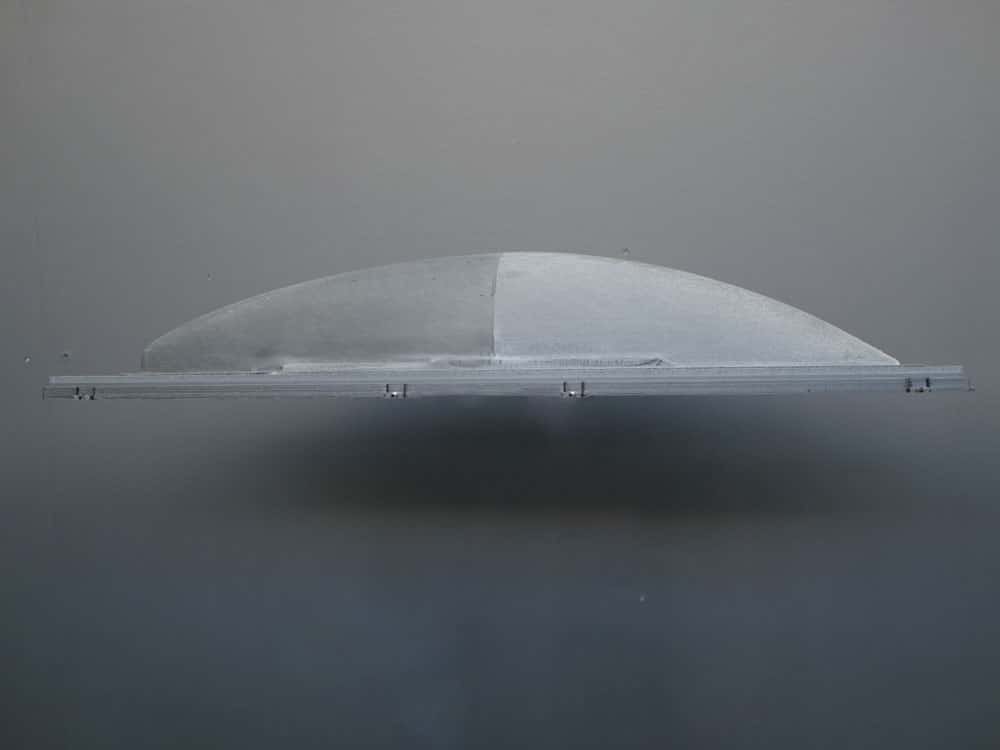 Imagine: 3D print the blank of the part and in a few seconds, go directly to the machining to realize the finishing of this same part, all in one machine… this is what EVA promises you!
Gain agility and autonomy with EVA, the hybrid machine.
Create your parts in 3D printing then machine them and obtain a part with precise dimensional tolerances to 0.05mm and surface finishes with a Ra of 0.3µm.
Equipped with a large working volume (1000mm x 500mm x 500mm or 500mm x 500mm x 500mm), it allows you to produce single parts or batches of parts. Don't be limited by space, make large and numerous parts.  Thanks to its N-Play software, its handling is intuitive and allows you to easily use each process.
Now you can combine additive and subtractive manufacturing in one machine on the same part.
The advantages of 3D printing and machining are numerous and complementary, despite their fundamental differences. By combining these two manufacturing techniques in one machine with EVA, you can benefit from the speed of 3D printing and the precision of machining. EVA is an indispensable tool if you are looking to gain agility and autonomy in your manufacturing process.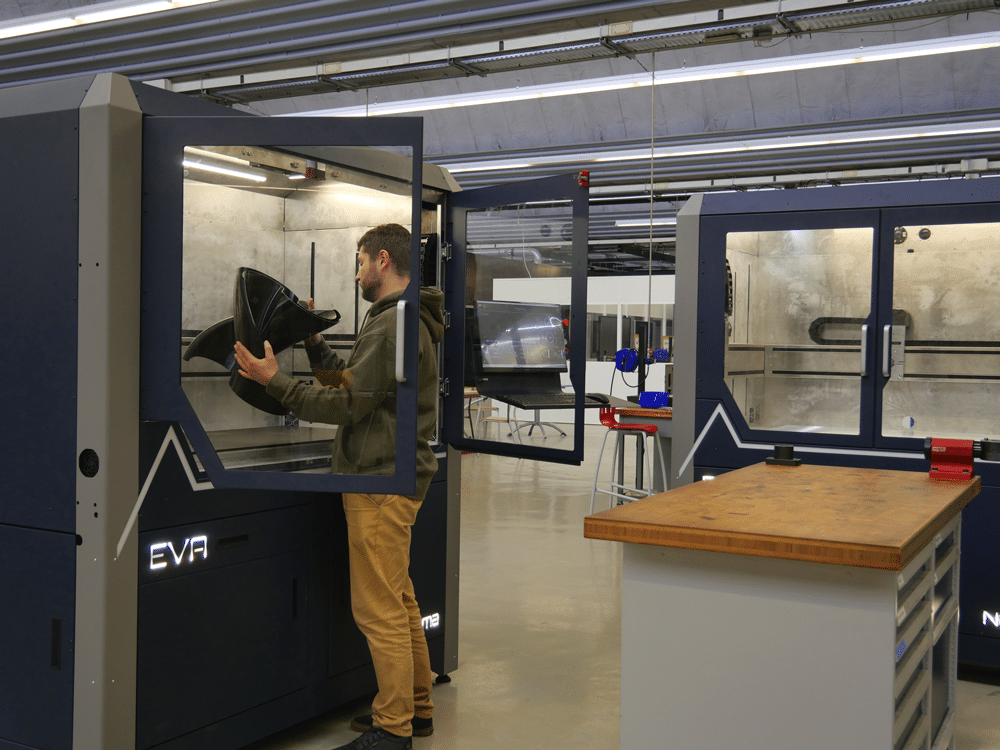 The different industrial sectors 3D printing has revolutionised the industrial manufacturing landscape by offering greater flexibility and customisation. It has become a …