N-Play
Manage your manufacturing
The N-Play software has been designed and developed to adapt to all types of users. With a 22-inch touch screen, the user can interact easily and quickly with EVA.
Optimization of manpower: one person to operate three processes.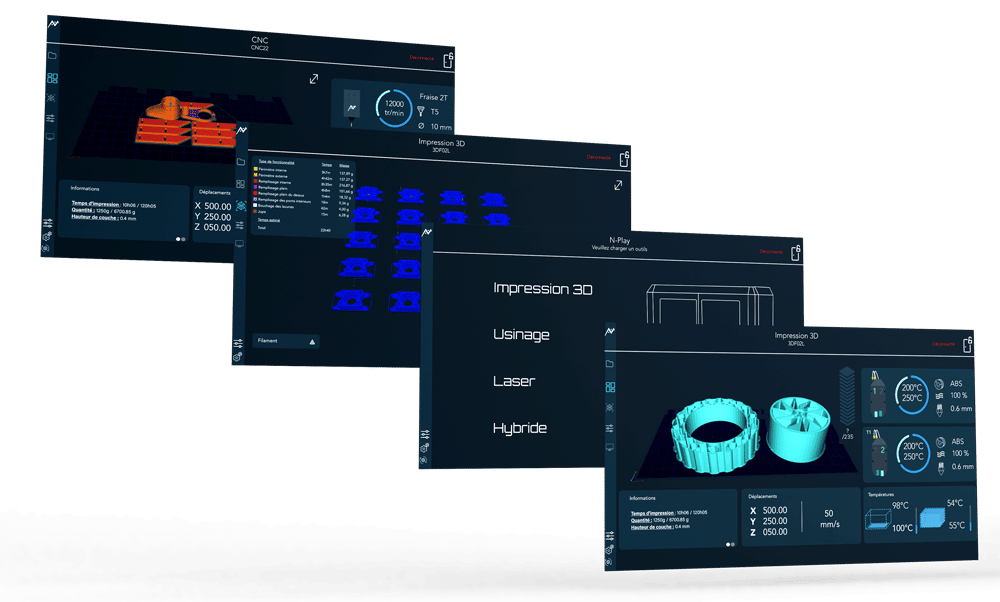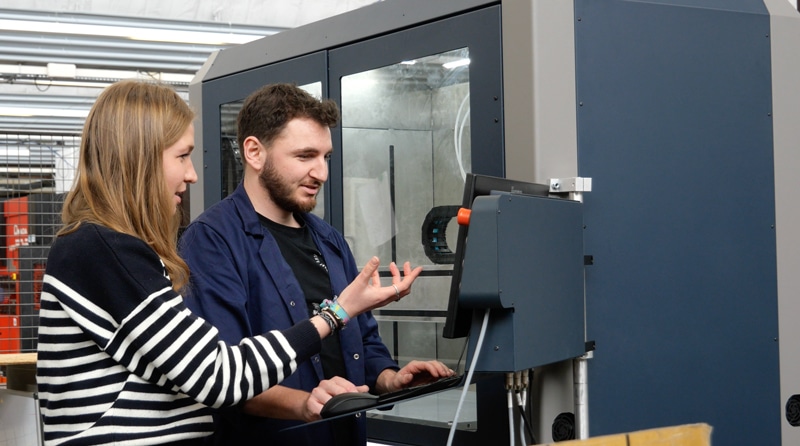 Thanks to its ergonomics, N-play software has been designed to be easily used whatever the process chosen. Manufacturing has never been so simple. 
Namma also accompanies you in the training of the users to guarantee you the good execution of your processes.
Common to all three processes
Switch from one process to another quickly and easily. The working environment remains the same:
whatever the manufacturing mode
avoids the user to be lost as he could be usually by changing the machine and the control software.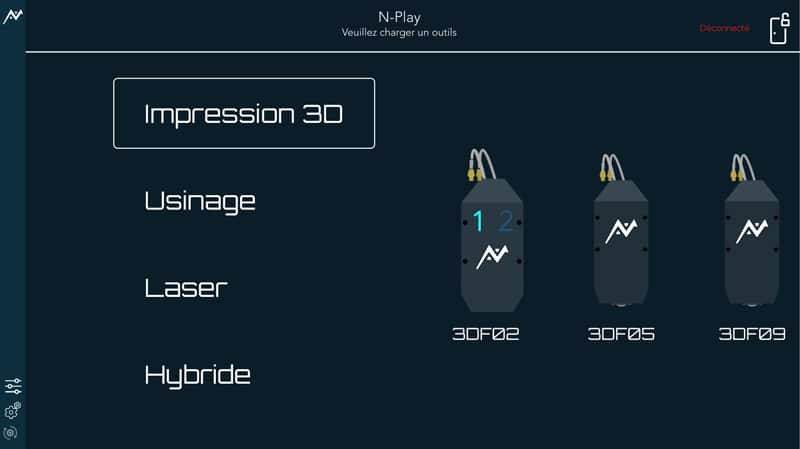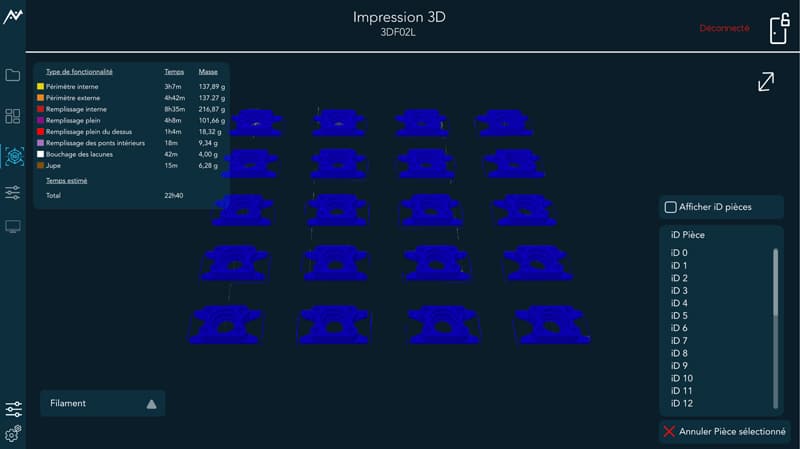 Optimize your manufacturing
N-Play software offers an advanced user experience to optimize manufacturing.
Get your 3D printing right the first time by adjusting the nozzle height during manufacturing.
You also have the ability to run batches of parts without worrying about errors thanks to N-Play's intelligent system that detects errors during operation.